We Know Real Estate
Request our complete guides, free! You'll receive top down picture of nearly everything you need to consider as a real estate buyer or seller in any market. Get more informed by requesting our guides below!
YOU'LL LEARN
Top 10 things you need to know before selling your home, including tips for low cost improvements for a better selling price Discover how you know when it is right to make that repair, and knowing when and how to invest in your house A complete step by step breakdown of real world facts VS real estate reality TV shows, comparing and contrasting the differences The Seven Steps to Owning a Home, and how to maximize the success of your transaction every step of the way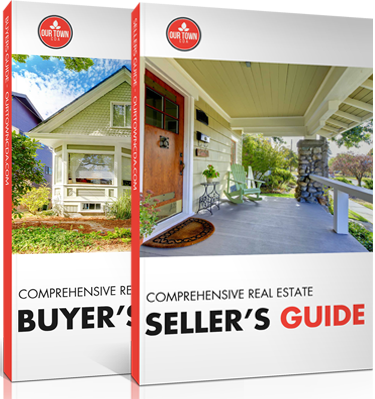 Download the guides below or ask a question and we'll answer promptly!
Contact Our Team
SEE WHAT OTHERS ARE SAYING
Small Place, Big Opportunities.

Golf a World-Famous Water Hazard

Coeur d'Alene is a destination for golf enthusiasts from around the world. The Coeur d'Alene Resort Golf Course is considered one of the best in the United States. Its iconic 14th hole features the world's only movable floating green featuring a chartered water taxi to access
Activities
,
Coeur d'Alene
Pronounced "cor-da-lane"...that's French.

French fur traders allegedly named the local Indian tribe the Coeur d'Alene out of respect for their tough trading practices. Translated from French Coeur d'Alène or Alêne literally means "heart of the awl" which might mean "sharp-hearted" or "shrewd".
Looking for Waterfront Property?

Idaho's five northern counties contain 140 lakes and nearly 2,000 miles of rivers and streams! More than half of all the surface waters in Idaho are here in North Idaho. In total, the State of Idaho has over 3,100 miles of rivers – more than any other state.
What Time Is It?

The Idaho Panhandle region observes Pacific Standard Time north of the western-flowing Salmon River in the southern part of Idaho County. The Standard Time Act of 1918 mistakenly placed most of the state of Idaho (south of Salmon River) in Central Standard Time, but was amended in 2007 by Congress to Mountain Standard Time.
Yellow Means Stop.

A yellow traffic light in North Idaho lasts approximately 3 seconds.  This combined with posted speed limit of roughly 25-35 MPH is not enough to consider speeding up to clear the intersection.  Beware of running a lot of red lights if you are CA conditioned.
Good Bones.

The Cataldo Mission (aka Mission of the Sacred Heart) is the oldest building in the state of Idaho.  Located only minutes East of Coeur d'Alene off I-90; it's worth a visit and a discussion on what it would be like to be over 150-years old.
Iron is a precious metal.

A Coeur d'Alene Summer is home to a picturesqe Ironman race.  The 4th-Annual Ironman 70.3 will be hosted on June 30th, 2019.
Activities
,
Coeur d'Alene, ID
Making a comeback in 2016.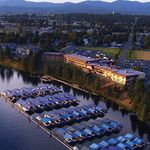 Post Falls is known as "Idaho's River City" and…a 2015 survey conducted by Real Estate Blog Movato.com, was ranked the "2nd Most Boring City" in the State of Idaho.  Many, many locals would contest the results and they're clearly making progress to vault out of the top 5 in the not-so-distant future.
Rankings
,
Post Falls, ID
Why Keep a Secret?

Places
,
Schweitzer Mountain, Sandpoint