Article by Patty Hutchens | Photos by Cheryl Nichols Photography | Article provided by Coeur d'Alene Living Local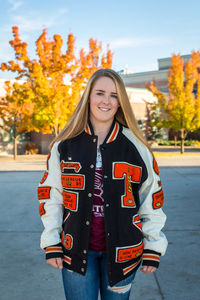 Haley Loffer, Lake City High School
A senior at Lake City High School, Haley Loffer has been a varsity starter for the school's softball team for all four years. In addition, she has been awarded All-League Infielder as well as All-League Co-MVP. And it is not just on the softball field where Haley excels; she has been on the honor roll since middle school through her senior year at Lake City High School.
Haley shares that one of the most challenging times of her softball career also pushed her into becoming even a better player.
"In eighth grade, my hitting coach, Chris Stangel, had me switch from a right-handed hitter to a left-handed hitter. I hit almost every day to try to get used to my new swing," said Haley. "I struggled in the beginning, but I kept working hard at it. It helped me in the long run."
Softball has also been a source of some special friendships for Haley. "The best thing about softball is all the different relationships you build being part of a team," said Haley. "We practice so much together, and we travel so much together that they become your sisters."
In the fall, Haley will attend College of Idaho in Caldwell where she will play softball on an academic and athletic scholarship. "My main career interest is to become a college softball coach," said Haley. "I have had amazing coaches in my lifetime, and they had such a big impact on me."
Softball has taught Haley to work as a team and the importance of communication.
"Playing travel ball softball, you really spend a lot of time with your team. If there is a problem, you have to say something," she said. "I have learned how to talk about problems with not only my teammates but with my coaches. I play better when I am able to communicate well with my coach and teammates."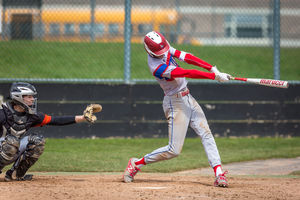 Jayce Bailey, Coeur d'Alene High School
Senior Jayce Bailey is looking forward to the next chapter in his life. He has played varsity baseball for Coeur d'Alene High School for four years and was invited to the most prestigious event in high school baseball. And the best part is that his baseball days are not over. "I am committing to Boise State University to play baseball," said Jayce.
This is quite an accomplishment for any high school athlete, but given the challenges Jayce has faced along the way, it is that much more admirable.
"My biggest challenge I've had in sports is also the biggest challenge I've had in my life. I was diagnosed with kidney disease in the middle of my sophomore year. It caused me to not gain weight, because I am unable to eat protein and lean meat," said Jayce. "That was a huge challenge because I need to gain weight for baseball. But luckily, with the help of my family, coaches, and people my family knows, we have met with the right dietitians and have a diet that has helped me gain weight."
When Jayce attends Boise State University, he plans to study business and marketing. "I think social media is the next big thing in marketing," he said.
Jayce said baseball has taught him a lot about life in general.
"One life lesson I've learned from being involved in sports and [from my] coaches, especially in baseball, is that baseball teaches you a lot about life. It's a sport where you are going to fail a lot; you can do everything right and still get out. You can make the perfect pitch and it can still get hit. I think that teaches you a lot about life, because you can do everything perfect, but it still might not work out."